Readers like you help support Pocket-lint. When you make a purchase using links on our site, we may earn an affiliate commission. Read More.
The Apple Watch is a device I've appreciated since it first arrived in 2015. It started out as a fashion statement, but in its nine years of existence, it's developed into much more than that. The design may not have changed dramatically in that time - it's pretty much the same aside from a few minor improvements - but the sensors inside have developed significantly and the device overall, is much more sophisticated now.
From blood oxygen tracking to monitoring body temperature, the Apple Watch is packed to the brim with sensors. So much so that the Series 9 appears to have ran out of sensors to add. There are of course still some upgrades worth noting from the Series 8 on the latest model, but is it worth buying? Here's my review.
Apple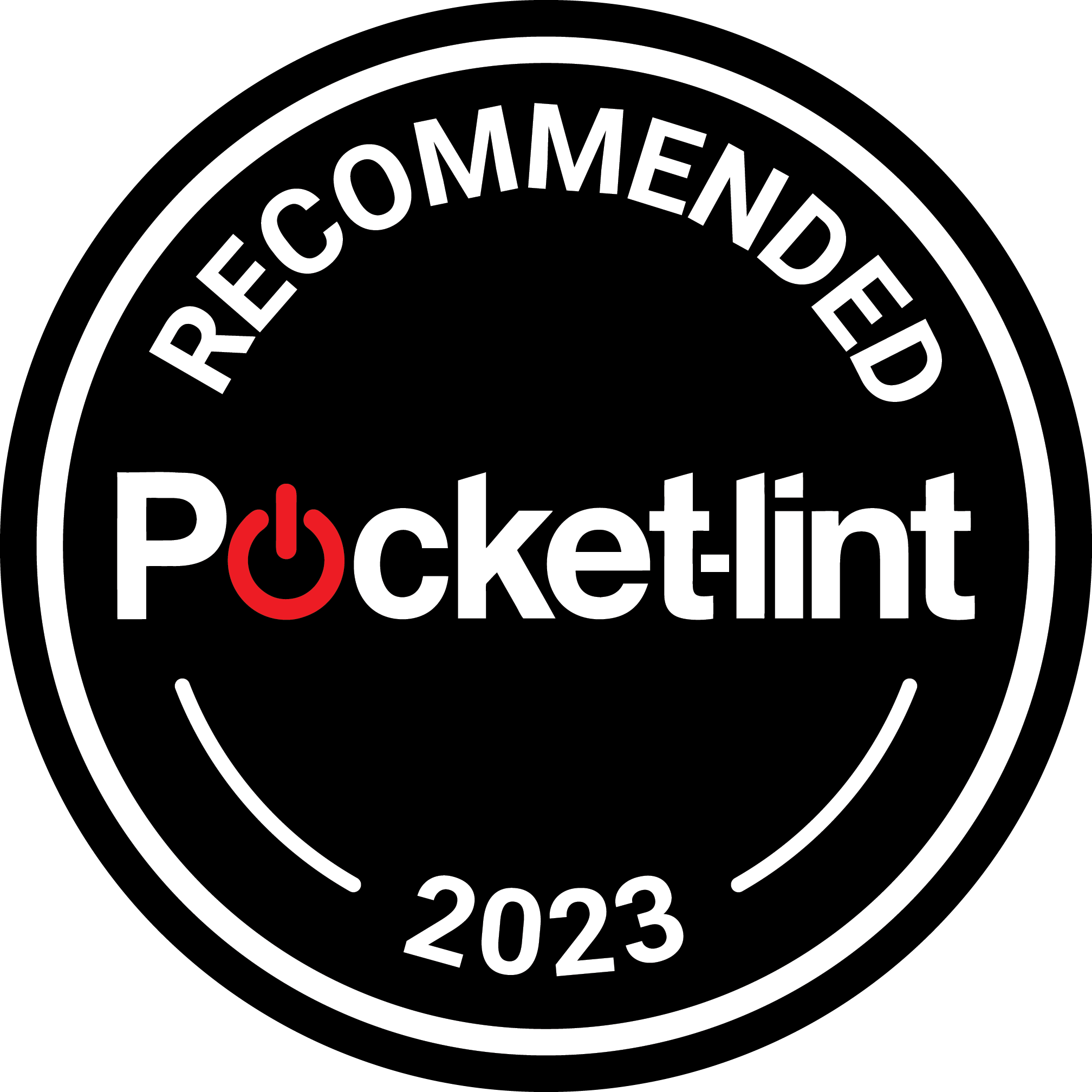 Apple Watch Series 9
The Apple Watch Series 9 offers a solid design, beautiful and bright display, more sensors than you'll know what to do with and more features than it's possible to list. It plays it a little safe, so if you have a Series 7 or Series 8, there isn't a huge reason to upgrade but for newbies or older owners, this is a well-rounded smartwatch with lots to love.
Pros
Stunning display
Packed with sensors
Excellent overall performance
Plenty of features, including useful Double Tap
Cons
No improvements to battery life
No Action Button
Minor changes compared to Series 8
Familiar design
The Apple Watch Series 9 is identical to the Series 8 in terms of design, but that's not a bad thing. The design has been refined over the last few years - peaking in the Series 7 when the display expanded into the surrounding bezels to make more use of the space available, with great results.
Like its predecessor then, and the one before that, the Watch Series 9 is available in aluminium or stainless steel casing options, though if you're watching your carbon footprint, the aluminium - when paired with particular straps - is said to be Carbon Neutral. The stainless steel is undoubtedly the more premium of the two options, though I have had an aluminium model since the Series 4 and I've always thought it looks great - particularly when paired with a smarter strap. Throw in the new eco credentials on top of that, and it's the model for me yet again this year.
For the Series 9, there are five aluminium finish options comprising Pink, Midnight, Starlight, Silver and Product (RED). Pink is new - and the colour of my review unit. I am much more of a fan than I expected to be - it's subtle and it compliments a lot of clothing well. Would it have been the colour I would have chosen? Probably not. But having worn it for my review period, it is the colour I would choose now. Yes I know, surprising for a red head.
Like the Series 8 - and the Series 7 - there are two case sizes available of 41mm and 45mm. Both come in GPS only and GPS & Cellular models and both are IP6X rated and swim proof up to 50 metres. The design is the same between the two sizes, aside from the physical measurements, while Cellular models are distinguished by a red ring on the Digital Crown - a feature that first appeared on the Series 4 and hasn't changed.
Speaking of the Digital Crown, this remains on the right edge, though its functionality has changed with watchOS 10 - more on that later. Press the Digital Crown once and it will open your App View, while a double press will take you to your open apps. Press and hold it and Siri will launch. The side button that sits below the Digital Crown now launches the Control Centre (previously you would swipe up from the bottom of the screen), while swiping up from the bottom of the screen now pulls up your widgets and Smart Stacks. It all takes some getting used to, especially for those who have had an Apple Watch previously.
On the underside of the casing, you'll find the optical heart rate sensor and the sapphire crystal back, along with the buttons for switching out the straps. Apple often introduces new straps - not just with the launch of a new Apple Watch but throughout the year too. There are a number of new straps for the Series 9, one of which contributes to it being Carbon Neutral. I've got the Sport Loop - the one you need for Carbon Neutral - on my review unit and it's lovely and soft, attaching securely with velcro. Again, probably not the one I would pick, but having had it on day and night, it's exceptionally comfortable, so it is now one of the straps I'd be adding to my wish list.
Brighter display
On top of the familiar casing, there's an Always-On LTPO Retina display and it's glorious, just like it has been for several generations now. The colours are punchy and vibrant with plenty of pop so everything stands out - from app icons when notifications come through, to Snoopy and Woodstock hanging out on the Always-On Display.
The resolution remains the same as the Series 8 for the 41mm model and 45mm model, with 352 x 430 pixels for the former and 396 x 484 pixels for the latter so everything is lovely and crisp. The brightness has doubled however, with the Series 9 now offering 2000nits, which is the same as the Watch Ultra offered when it arrived in 2022. For reference, the Watch Ultra 2 now has 3000nits, setting the bar that little bit higher. In use, the extra brightness makes a big difference in my experience, especially when outside in bright conditions.
It's not just the peak brightness that has changed though - the minimum brightness is also now 1-nit, which kicks in for sleep mode for example. I've used Apple Watch to track my sleep for over a year now - since sleep stages were introduced in watchOS 9 - and the reduced brightness is a feature I welcome with open arms.
For the aluminium models, the display is protected by Ion-X, while for the stainless steel models, there's sapphire glass. Don't put your keys near either as they will scratch - I learned that the hard way with my Series 8 - but even Ion-X is very capable of resisting everyday scratches in my experience. Aside from that one fateful meeting with my keys, my Series 8 still looks as good as new and I wore that every day for over a year.
The Apple Watch Series 9 display isn't just impressive for its vibrancy and brightness though - it's also very responsive, just like the Series 8 was. It seems like an obvious requirement for a smartwatch, but it's not always delivered in the smartwatch world, so it's never something I take for granted.
The bezels surrounding the Series 9 screen are 1.7mm - I'd love to have seen this reduce slightly for this year, like we saw on the iPhone 15 Pro models, but I suspect that is something that will come for the big 10-year Watch X model we are all expecting next year.
Hardware and sensors
So the design and the display remain similar - except for the new pink colour and the bump in brightness - but under the hood, things have been upgraded - finally. Up until the Series 9, the Apple Watch has pretty much offered the same chipset as the Series 6. The name changed year-to-year, but the chip was the same so it's been a while since we've had a performance boost. I guess it shows just how capable the Series 6 chip was, because the Series 7 and Series 8 both had no performance issues. The new chip in the Series 9 does allow for some extra tricks though.
Double Tap is one of those tricks and one that is coming in October. I had a separate, secondary review unit of the Apple Watch Series 9 that had the Double Tap feature loaded onto it, so I've been able to test it - but it's a feature that you'll have to wait a few weeks for if you buy it as soon as it's released.
The gesture itself -pinching your index finger and thumb together - is quite a natural one, and similar to the pinch required for Vision Pro, though you have to be more deliberate for it to work on the Series 9. The Watch's gyroscope, accelerometer and optical heart sensor are all looking for small wrist movements and changes in blood flow in order to recognise the gesture, so it's a hard pinch of your index finger and thumb rather than a gentle tap.
You also have to have raised your wrist first, but you'll know when it has activated as a little blue hand appears at the top of the Watch display. You can use it (when it arrives) for several functions, from sliding through your Smart Stack widgets (keep pinching), answering a call, ending a call, opening a message to reply with dictation and then sending it, as well as other basic functions, like stopping an alarm, playing/pausing music or starting the workout you forgot to start when promoted.
My favourite functions were answering and ending calls and opening messages, replying with dictation and sending the message without having to get my iPhone out once, or use the teeny tiny keyboard on Apple Watch. It's great as a camera remote too - and that's a use case I can see this feature being really beneficial for in the long term, once the novelty wears off.
When in Sleep Focus, the Double Tap gesture is automatically turned off, and the same applies when you are doing a workout, the latter of which means you can't end a workout using it, annoyingly.
The S9 chip also allows for on-device Siri. This may not seem like a particularly big deal, but certain requests - like asking Siri to start a workout - are more responsive in my experience compared to the Series 8. It's not groundbreaking - and it wasn't exactly slow on the Apple Watch Series 8 either - but it's a little speedier nevertheless. While not available yet - and I'll update this review when it becomes available - you will also be able to ask Siri to access your health data, such as how many steps you've walked that day, or ask it to input data like the start of your period or blood pressure results. There's a workaround for older devices though, if you're desperate for it sooner.
Elsewhere, all the same sensors as the Series 8 are on board, including an electrical heart rate sensor within the Digital Crown, an optical heart rate sensor on the underside of the casing, an SpO2 sensor, body temperature sensor, gyroscope, altimeter and accelerometer capable of recognising up to 256 g-forces. There's also a compass and built-in GPS so it's not short of tricks. In my experience so far, the Series 9 does a sterling job on all fronts. The Apple Watch has long been very responsive when it comes to heart rate-monitoring - adjusting to changes in heart rate quickly - and the same applies for the Series 9. Overall performance is exactly where I expected it to be.
Battery performance
Despite the additional features - like Double Tap - the battery life hasn't gotten any worse, though it hasn't gotten any better either. This really is one area I would have loved to see Apple improve. I've gotten into a routine with my Apple Watch where I charge it every evening around 10PM while I get into bed and watch TV. Just before I sleep, I pull it off charge after an hour (that will get it to 100 per cent thanks to fast charging) and pop it back on my wrist just so I can wake up in the morning and find out just how well or not well I slept. Yes, I'm aware I'm a creature of habit.
For the Watch Series 9, I'd get from around 11PM to 10PM the following evening and have around 30 per cent remaining. That's without doing a workout though. Workout for 30 minutes a day and the battery life does drop. Sleep tracking meanwhile, uses around 10 per cent in total so not a huge amount, though you do need 30 per cent to guarantee your alarm.
Overall battery life is pretty much exactly what Apple claims it is - and this is the smaller model too remember. The problem is, that 18 hours is nowhere near the industry's best (Samsung wipes the floor here) and it isn't even Apple's best either, with the Apple Watch Ultra delivering double that on its standard mode.
So, for current Apple Watch users who will be used to charging their device every day, the 18 hour life will just be considered the norm - and I am in that camp. It doesn't overly bother me. For those new to Apple Watch however, I want better for you in this department for this model, especially given that Apple proved it has the ability to do it with Ultra in 2022.
Features and software
The Apple Watch Series 9 runs on watchOS 10 and this brings a host of new features - some of which I've already mentioned, like the changes to the way you interact and control the Watch. There's also the Snoopy Watch Face, which I absolutely adore and it might be my favourite thing about the new software. There are also changes to the Workout app where you can create stacked workouts like Peloton offers, as well as build a Custom Plan to keep you on track, a Cycling app that offers cyclists more control and some great mental health features, like the ability to log your mood.
Keep in mind, the watchOS 10 software isn't exclusive to the Series 9, with all models from the Series 4 and later compatible, but there are a few hardware-specific features only the Series 9 (and Watch Ultra 2) offer, some of which I also mentioned above.
One of those I haven't mentioned yet is Precision Finding. This is a technology Apple introduced on the AirTags in 2020, but it's now on the AirPods 2nd Generation (USB-C), Series 9 and Watch Ultra thanks to the 2nd Generation U1 chip. In my opinion, Apple missed a trick by not calling the chip U2 and blaring out With Or Without You until you locate your phone, but hey.
Precision Finding allows you to be navigated directly to your iPhone (if it too has the new U1 chip - so you'll need one of the iPhone 15 models), with haptic feedback guiding you and your iPhone pinging as you get warmer. It's like a game of hot or cold and it works in the exact same way as AirTags with arrows guiding you with where to go.
Other hardware-specific features are the Double Tap feature I talked about previously and HomePod media control, though both are not available at launch. If you happen to have a HomePod (2nd Generation) or HomePod mini, media suggestions based on your recent music will appear on your Watch Series 9 at the top of the Smart Stack widget, so you can start playing a track directly from your watch.
If music is already playing, a Now Playing screen will appear on your watch (again, when the feature arrives) and that's not exclusive to Watch Series 9 or Watch Ultra 2 - that's available for Watch Series 6 and later, as well as both Ultra models, though not the Watch SE.
In terms of other features, the Watch Series 9 packs them in, just like its predecessors have done for years now. There's the ability to take an ECG, track blood oxygen, monitor your sleep with advanced sleep stages, keep track of how much noise you are exposed to, set up a hand-washing timer - the list goes on. How many of these features you will actually use, very much depends on the type of person you are. My mother-in-law appreciates the irregular heart rate detection feature and the ECG feature as she has arterial fibrillation, while I use body temperature tracking, sleep tracking, Apple Pay and the ping feature to find my phone the most. I wouldn't be without the Rings and the Workout app either, but I rarely use Apple Watch apps, for example, despite them being available and still having their own App Store.
If you are new to Apple Watch and considering taking the plunge with the Series 9, there is plenty on offer here in terms of features, from basics like delivering smartphone notifications very well, to the collection of advanced data, like your breathing rate while you sleep.
If you have an Apple Watch already, you'll be used to many of the features already on offer depending on the model you have and the Watch Series 9 will continue to deliver a great experience - just how much of an upgrade it will be will depend on the model number you currently have.
Verdict
There's no denying the Apple Watch Series 9 is an excellent smartwatch - it offers a solid design, beautiful and bright display, more sensors than you'll know what to do with and more features than it's possible to list (unless you want to be reading this review until tomorrow).
I'd love to have seen the Action Button from the Watch Ultra arrive on this model and a battery life that lasts longer too, but the overall experience is still a fantastic one. I've worn an Apple Watch since 2015 and I'll continue to wear this one, so that should tell you something.
The Series 9 does play it a little safe though - likely because we will see more from Apple's smartwatch on its 10-year anniversary next year - so if you have a Series 7 or Series 8, there isn't a huge reason to upgrade. For those with an older model than the Series 7 - or those moving to Apple Watch for the first time - the Series 9 won't disappoint. It's a great smartwatch offering a fantastic overall performance, and a couple of new neat tricks that keep the excitement rolling.
Apple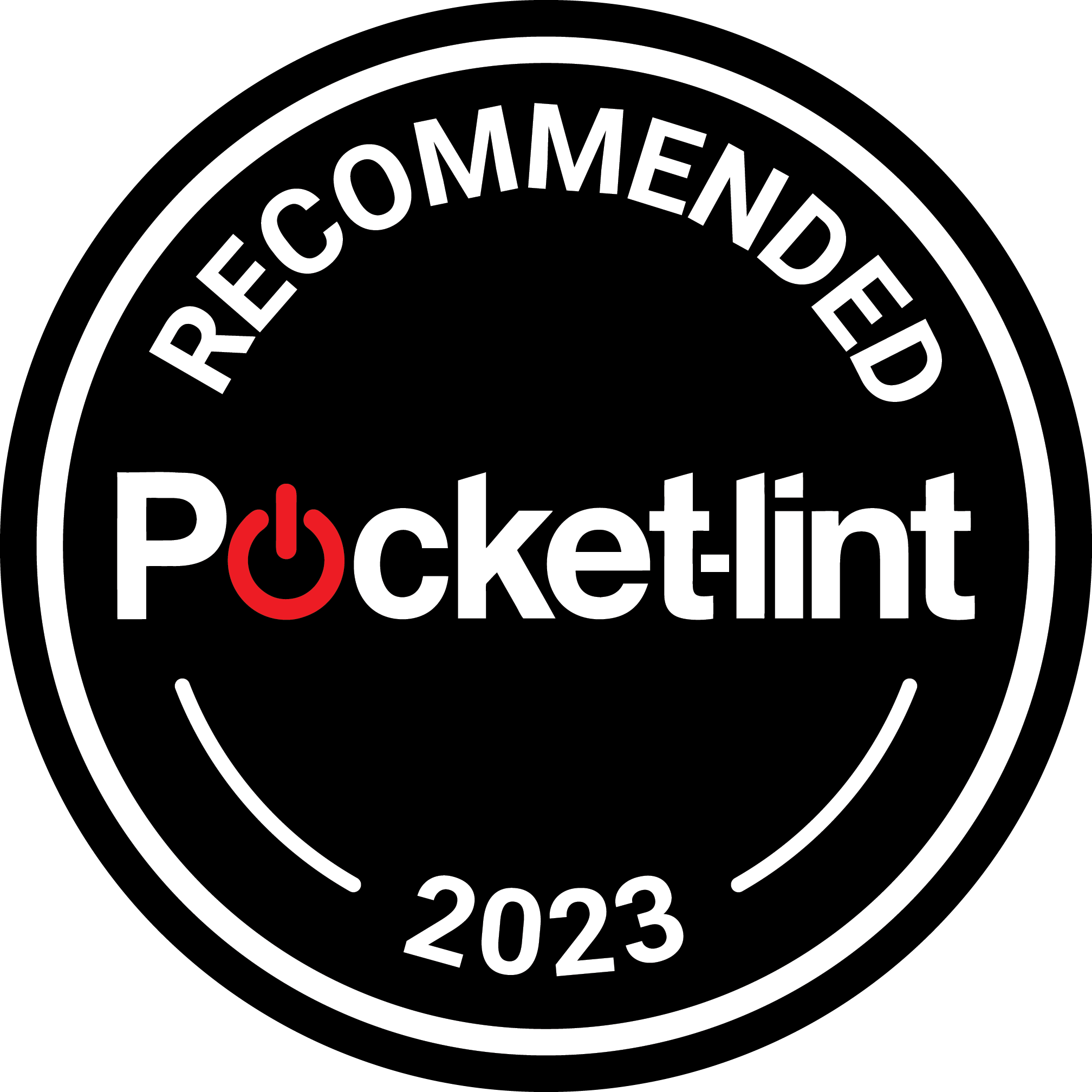 Apple Watch Series 9
Pros
Stunning display
Packed with sensors
Excellent overall performance
Plenty of features, including useful Double Tap
Cons
No improvements to battery life
No Action Button
Minor changes compared to Series 8