Readers like you help support Pocket-lint. When you make a purchase using links on our site, we may earn an affiliate commission. Read More.
Amazon's long been successful in the affordable tablet market, delivering accessibly priced products with easy access to a lot of popular services. But in 2023 it launched something a little bit more premium: the Fire Max 11.
Unlike previous models, this isn't just a media consumption tool, you can create on it too and use it for - just about - anything. So is it any good, or does it miss the mark?
Amazon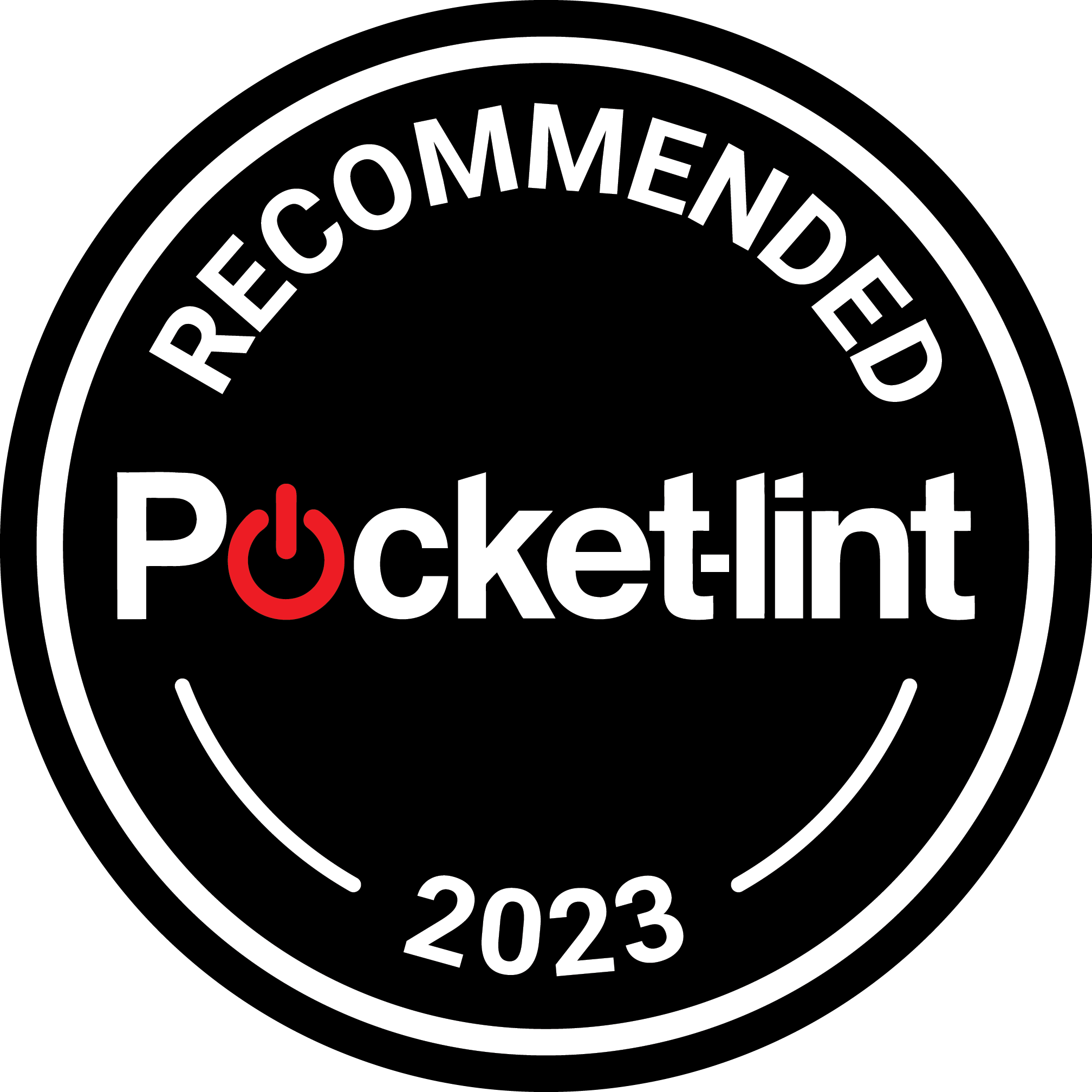 Amazon Fire Max 11
It doesn't match up to the iPad or other Android tablets, but it's still an incredibly affordable device with access to a lot of popular services and functions. Plus now, it's got a much better build and the option of a physical keyboard and stylus.
Pros
Much better built than other Fire tablets
Big screen is an improvement
Easy access to Amazon services, plus Microsoft 365 and Zoom
Very accessibly priced
Cons
Fire OS is limited
Display could be better in bright conditions
Not the fastest or smoothest experience
Design, build, keyboard
259.1 x 163.7 x 7.5mm - 490g
55% recycled aluminium chassis - Pogo pin connection for keyboard case
Fingerprint sensor in power button - stylus support
Compared to its predecessors, the design of the Fire Max 11 is far more premium. It's not just a basic plastic shell with a chunky-bezelled display. Amazon has attempted to make this feel at least a little more high-end, which is an important move considering the increased price.
The company has used more expensive materials and implemented a higher quality fit and finish. It's still not quite super premium, but it's much better than the smaller Fire tablet models.
3 Images
It's certainly something of a juggling act from Amazon, because it's still an accessibly priced product, but one that's trying to add a higher tier and justify its existence - not only alongside the cheaper Fire tablets, but also alongside the do-everything tablets from Apple and various Android tablet manufacturers.
What that means specifically is the main body of the tablet is made from a sheet of aluminium, not plastic. It's not a particularly fancy casing, but it's certainly a step up. It has quite a squared-off feel, with flat edges around most sides and a completely flat back. It's a pretty solid-feeling device.
It's equipped with all the usual Fire tablet ports and buttons, and most of those live on the same side. Just like the smaller models, the volume rocker switch and power/sleep button are on what you'd consider the bottom edge when holding the tablet in portrait orientation. The USB-C port and microSD card expansion slot also live here.
One new thing: the power button also acts as a fingerprint sensor. That means you can wake and unlock the device without needing to use the PIN unlock every time. I found it worked reliably throughout my testing period with the device, and don't remember it failing to recognise an attempted scan once.
There are more ports and connections too. There are invisible magnets hidden within parts of the body, and there's a contact point in one edge designed for the optional keyboard that you can attach to the tablet. Snap it on and you get a useful, slim QWERTY pad with keys that are well-spaced and easy to type on.
That keyboard is actually just one part of a two-part folio/case. Ther''s a separate cover that snaps on to the back of the tablet – again magnetically – and features a kickstand that's necessary in order to type. It's sturdy enough on a stable surface and – in a pinch – can be use on a lap. I did find it a bit unstable and wobbly when I used it on the sofa, resting on my knees.
As for keys, it's got all the basics, including a dedicated function row with buttons for skipping tracks, adjusting screen brightness, volume, plus keys for going home, undoing your last action and searching. It even has a small multitouch trackpad on the bottom portion.
There is a slight problem with the keyboard attachment though, and that's the fact that the trackpad doesn't seem to work in all the ways you might expect it to. Sure you can click on things to select them, but if you try to click and then use a second finger to drag and select text or move something in the interface, it just doesn't do it. It's pretty limited.
Display and software
2000 x 1200 TÜV - 213 ppi
Fire OS - inc. Show Mode and Microsoft 365 Personal
USB-C audio - stereo loudspeakers
As far as the display, interface and software go, it's very much the same as what we've been getting from Amazon for a few years. Its aim - for the most part - is to give you easy access to Amazon's content. That means the AppStore, Kindle e-books, Prime Video and Audible are all front and centre, with an interface that's separated into three main parts.
The 'For You'' view surfaces recommendations from across the Amazon ecosystem, and could include books, movies, TV shows and apps from Amazon's services. The regular Home Screen is where you'll find apps, while 'Library' offers up a collection of Kindle books, apps, games, TV shows and movies that you've either purchased, downloaded or started reading. Again, all from within Amazon's ecosystem.
Thankfully, Amazon's own services aren't the only ones available. The Amazon AppStore has a number of big-name apps that you can download, including Netflix and Disney+, for streaming video. There's also a suite of Microsoft apps, including Office 365 and OneNote, helping you with your productivity tasks and - because it's online and synced - you can access those files from anywhere, on any device, or by using the mobile apps on your smartphone.
Amazon's AppStore is still quite limited, however, and does lack a lot of apps that make the iPad or other Android tablets such a versatile system. In this way, as with any Fire tablet, it's only really useful if you use it predominantly for media consumption and reading.
As far as watching movies and TV shows are concerned, the experience is decent, as long as you're not trying to watch video in a really bright environment or outdoors in daylight. It doesn't cope well with bright reflections on the screen and struggles to cut through those.
Otherwise, the screen is vibrant, colourful and has plenty of contrast to make your favourite shows pop on screen. Of course, it's not going to compare to the iPad in terms of sharpness, colour reproduction or brightness, but it's a much better display than what's in any of the cheaper, smaller Amazon Fire tablets.
The only thing that works against it somewhat is its aspect ratio. It's a fairly narrow display, and has a navigation bar running along the bottom permanently. It makes that actual display area where media appears feel a little cramped. It's not that bad for cinematic content, but it does mean that when it comes to those other tasks - like writing, reading, gaming or content creation - there's a feeling that it could definitely do with being a bit more expansive.
On the subject of content creation, there's stylus support on the biggest model now, and you can buy a dedicated pen from Amazon. Again, third-party app options are a little limited, but there are some basic handwriting, note taking and drawing apps available to download if you fancy a casual scribble. We suspect an iPad or Galaxy Tab will be a better choice for those who take their digital art more seriously.
An Echo Show in disguise?
Like all recent Fire tablets, the Fire Max 11 also has Alexa built-in. There's more to it than just having the voice assistant baked into its internals, however. The software also includes a 'Show Mode', which we've mentioned before on older tablets.
You can activate it really easily by simply swiping down from the top of the Home Screen and toggling on the 'Show Mode' option at the top. Once you do, the Echo Show interface appears, turning the tablet into a makeshift Echo.
That means it'll cycle through news, image, weather and any other hints or tips you may find useful, keeping the screen on. It also means it's ready and waiting for your command if you want to use your voice to set timers, ask the weather, or control smartphone elements.
Just like an Echo Show you can also slide across an action interface where you can choose to load the smart home dashboard for quickly toggling smart, connected devices on and off. You also get easy access to your smart home routines, the 'communicate' dashboard for sending messages, calling or dropping into Echo devices.
Performance and battery
2.2GHz octa-core processor - 4GB RAM - 64GB/128GB storage
14 hours battery life - 9W charger included - 4+ hours full charging time
If you've experience a Fire tablet before you'll know the experience of loading games and apps isn't super-duper quick. Although the Fire Max 11 is faster than previous models, it's still got some way to go before it feels as responsive and fluid as an iPad or an Android tablet. Still, you're never left waiting so long that you want to give up, as used to be the case on some of the older, smaller Fire HD 8 models.
Battery life is really solid on the Fire Max 11, comfortably able to cope with more than 10 hours of video watching. Amazon rates it as a 14-hour battery, essentially ensuring that even if you somehow manage to use the tablet literally all day, you're not going to be fighting off that battery anxiety or frantically looking for a charger.
Verdict
There's no denying that - for a relatively modest outlay - there's a lot on offer from Amazon with the Fire Max 11. You get easy access to lots of great content, plus the flexibility to get some work done, do some doodling, and an Echo Show of sorts, all in a device that costs a heck of a lot less than an iPad. Plus, it's a lot nicer looking and feeling than any previous Fire tablet.
Yes, there's a pretty huge caveat in that the tablet is locked into Amazon's ecosystem, which doesn't boast the same level of interface fluidity or versatility as an Android tablet or iPad. It's also a little lacking in terms of apps and games. But for some who just need the basics and are Prime subscribers, it's a great device.